I recently took part in the Local Authors Party at Waterstones in Chiswick as part of Chiswick Book Festival. It was an excellent evening, lots of people, and plenty of variety among the books discussed. Each author had two minutes to speak about their book before a klaxon sounded to stop them. So it was fun and fast paced. How to talk about a collection of poetry in two minutes … hmmm. Well I did it, and things seemed to go well.
  A packed Waterstones to hear local authors speak.                                                    
 Myself with  Amer Anwar and Louise Burfitt-Dons – fellow writers at the Chiswick Book Festival event.
After a spell not writing or thinking too much about poetry, I'm back into a more creative period.  It's also a busy time, of my site, but I have a couple of readings coming up – first is to celebrate National Poetry Day on October 4th and second is on October 7th in Kentish Town – see the Readings page for details. For the first of these dates  I'm reading at Pitshanger Bookshop near Ealing – here is what they say on their website –
Thursday 4th October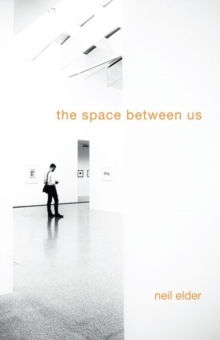 6:30 p.m. for 7:00 p.m.
Neil Elder will be reading from 'The Space Between Us'. This is a collection of poetry which mines the gap between aspiration and reality, appearance and truth, the said and the unsaid, but never takes itself too seriously. With wit and tenderness, Neil Elder explores love, loss and the absurdities of life on earth, bridging the chasm between disappointment and hope.
Wine from 6:30
Poetry from 7:00
Do let us know if you're coming so we don't run out of refreshments……!